Your experience with Lakshadweep Voyage is important for us.
We very much welcome your feedback.
If you have specific feedback, to which you would like an individual response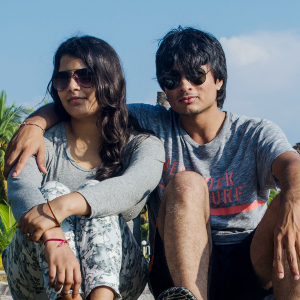 GAURAV KANDELVAL
That December was a month to remember. Believe me, Its difficult to think about which place to go in India with your loved ones, when it comes to very special moment. So was our honeymoon. We chose the paradise islands of Lakshadweep. Seeing images on internet would leave eyes open. On booking, we found that everything was controlled by government and required permit for visiting islands. To avoid any complications we opted for Lakshadweep Voyage which is authorized government tourism.
Now these things goes with trust as we were paying a good amount relying over a conversation on mail and phone only. The owner Mr Irshad Hussain helped us from explaining packages to end of our memorable tour. His relationship just didn't end here. He often calls and messages even after our tour was done. We were lucky to find him for our tour planner.
Unfortunately, we couldn't meet him still, but we are in contact. The great thing about Lakshadweep Voyage team was there personal hospitality and care. Every island we visited we had absolutely no difficulty. This comforted us to the islands and we could relish the beauty of the islands without worrying about the coming itineraries.
I would be glad to say that Lakshadweep Voyage made that December A Month To Remember
Gaurav Khandelwal
Dy Manager E&I RMHS JSW steel Ltd F102 vidyanagar, JSW Steel Ltd Toranagallu, Dist Bellary Karnataka – 583275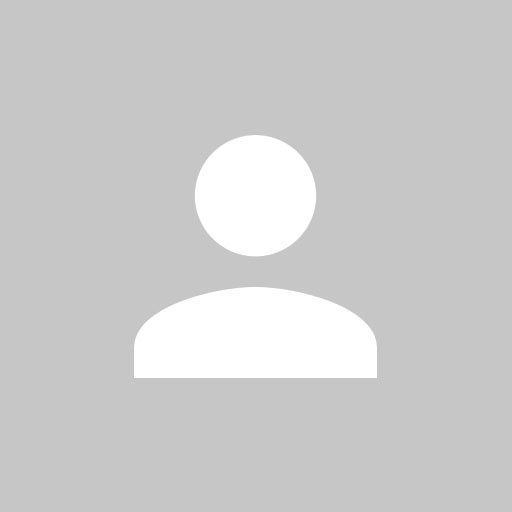 Arun Goswami
Dear Sir,
Please see the recommendation below:
"I found Lakshadweep Voyage as the best tour provider agency for Lakshadweep Island. All the staff of this agency who assisted us were very professional and humble, and were always available for any sort of queries or emergencies. Our tour was very well organised by the agency. I was in direct contact with Mr. Irshad Hussain, the owner of the agency, since the time I started exploring online about the Island and the tour. I found him very quick at all the time in responding to my queries. He is very professional and diligent towards his work, and would always give the best possible advice in making your journey memorable. There were no hidden charges and our entire tour of Lakshadweep was full value for money. We had a great experience while availing their service and would strongly recommend this agency to everyone who are planning to explore this Island."
Thanks
Arun Goswami, Advocate, Address: Sector 1, KBHB, Jodhpur, Rajasthan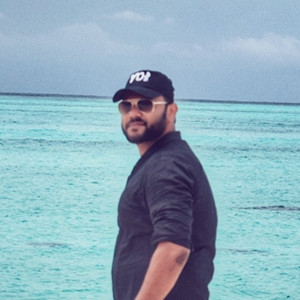 Himanshu Singh
Hi Irshad,
Finally getting time to provide a feedback for the trip. The package booking experience tour plan execution was good. All queries were swiftly answered by Lakshadweep Voyage. Overall it was a memorable experience and the arrangements made were handled in a professional way. Although I didn't expected proper vegetarian meal availability in such remote place but surprisingly it was available and the food was also good.
Thanks to Sports for arranging these.
Thanks Again! Regards,
Himanshu Singh 53-D Pocket-F Mayur Vihar Phase 2 Delhi – 91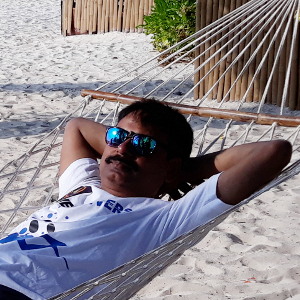 Rajeev Ranjan
Dear Irshad, thank you for making last four days of 2017 one of the most memorable days of my life.
It was my dream to see the virgin lagoons of Lakshdweep and celebrate new year eve on cruise. I got Lakshdweep Voyages name in the list of authorised agents and contacted you.
I must say that your warm response and detailed information regarding Lakshdweep islands made me confident that you can help me. And you ultimately did it for me without asking for any extra money. I thank you from the core of the heart for the same. I find a genuine person in you. May God bless you….
I am sharing some beautiful pictures of my trip with you.
Rajeev Ranjan
Rajeev Ranjan flat no 63, pocket- L, sarita vihar, new delhi, pin- 110076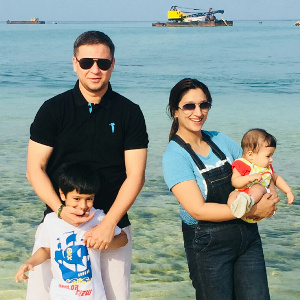 Major Javed Akthar & Fiza
Thank you so much for organizing an extraordinary trip for me and my family. It was a life time experience, travelling in a luxurious cruise, visiting the coral islands, exploring the flora n fauna and relishing the exquisite cuisine served throughout!!!
Overall, the experience on the cruise was par excellence, the staff support was exceptional as i was travelling with a very small baby,. They were very helpful and supportive throughout the whole. Even the food which was served was tasty, healthy and fresh!!!
Good luck n best wishes for rendering similar experiences to many more like us!!!
Thank you once again.
Regards
Major Javed Akthar & Fiza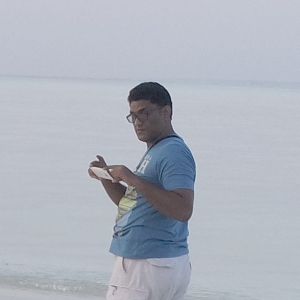 Khushal Sharma
Hello Sir, I reached my city (Jaipur) safely i would like to thank you for all that you did.
Hmm …. Before thinking about this island trip I was spectacled what's there in Lakshadweep islands. But once I goggled it, I was astonished by the nature(beauty) lies there. And then I made my mind to visit in winter holidays 2017. This was the time around August-2017 and I visited the official site of SPORTS (Lakshadweep tourism) I reviewed the packages available and the link about the authorized travel agents. I called and emailed one of them. But no satisfactory answer came. At last I called to The LAKSHADWEEP VOYAGE (Managed by Mr. Irshad Hussain.) to my convince he was so prompt and information ready that my whole package was detailed to me via email in one day with all the conditions. Payment acknowledgement was more swift then my bank. Whatever thing I asked in my services was happily served by Mr. Irshad Hussain. Two days before reaching the island by flight he communicated me about my trip. And since then he was in contact with me every day. He helped me in every single issue I faced and the reply was instant. Once I landed the Agatti island airport he gave the contact for the person at airport, who took well care about our transfer to the BANGARAM island and our luggage. I must say it's a tough task to get in the islands with permit issue by government of India. But Mr Irshad Hussain was superb, he made all worries go by like a moment. Let me tell you about BANGARAM Island, it's the most convenient resort. Forget about all the facility, the best is the views and the activities one can do at this place. Next transfer was to the Island Thinnakara and one night here was awesome, the other island which I visited by Kayaking were Pareli 1 and Pareli 2. The overall experience was awesome and the services from the LAKSHADWEEP VOYAGE were commendable. He took my feedback once I reached KOCHI. And I thanked him very well. Next visit will be served by him only that's for sure and other friends and relative will definitely get my reference. (For other tourists please plan very well in advance with the flights and package) Thank you for a great holiday in Lakshadweep Islands.
below are the best click i get from my simple cam. but the real site is when you see it with your open eyes.​
KHUSHAL SHARMA
100 D, AVADH PURI, MAHESH NAGAR, JAIPUR , RAJASTHAN, INDIA, 302015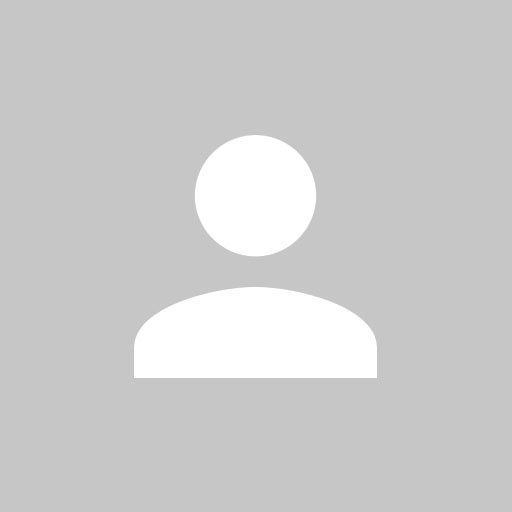 Uphar Goyal
Hi,
When I started planning this special trip, I was confused where should I go. One part of mind was inclined towards international trip while other was saying to visit places in India. While going through this confusion, I saw some pictures of Lakshadweep. I was so impressed with pictures that I immediately decided that I am going to this place. I started looking over internet about bookings and I came across the official website of SPORTS. I don't know why but I randomly picked Lakshadweep Voyage from their list of authorized travel agents and that proved to be a great decision. I contacted Mr. Irshad regarding trip planning and he guided me very well regarding islands, travel, stay etc. He was so humble in all the conversation that even if I called him 5 times a day regarding same query, he answered them with patience and cooperation. He told me that I need to pay whole amount in advance to get bookings, initially I was worried as its hard to trust a person with whom you are in contact over email and phone only (given the fact of fraud cases happening in India) but later on he made me believe that money is safe and I will get my bookings done. On reaching Lakshadweep we never faced any difficulty in terms of service, food etc. So in all it was a great decision to get in contact with Mr Irshad (Lakshadweep Voyage). Regarding islands, they are pretty mesmerizing. Great view, clean, water sports, good people and yeah vegetarian food. So in short it was a memorable trip to Lakshadweep well organized by Lakshadweep Voyage.
Uphar Goyal
A3-601, GARDENIA GLORY AIMS, SECTOR 46, NOIDA (201301)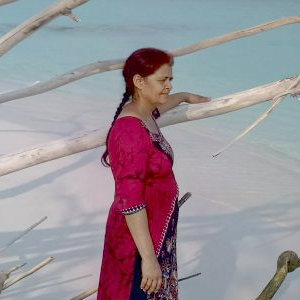 DALBIR KAUR
Hi,
Our trip with Lakshwdeep Voyage was a memorable one, we had great fun doing snorking,the mesmerizing beauty of Lakshwdeep, humble people, so many fun memories will be with us for rest of our lifes. We thank Lakshwdeep Voyage for the memorable trip.
DALBIR KAUR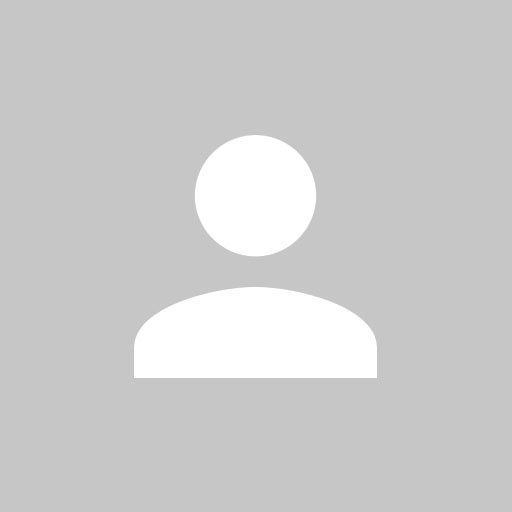 Bhriguraj Borah
Dear Irshad, My experience:
Lakshadweep union territory of India- The name itself means 'a hundred thousand islands'. Some big, some small, some far, some near. Some inhabited and some not. The dazzlingly beautiful coral archipelago of Lakshadweep is one of the most secluded beach destinations in India. Covered by a carpet of lush coconut palms, fringed by silvery white sand bordering an ocean where the colour of water ranges from the palest aquamarine to the deepest sapphire, these exotic islands are the perfect hideaway for those who enjoy the barefoot life. Located off the coast of Cochin, Lakshadweep islands are bestowed with miles of heavenly sun-kissed beaches devoid of the crowds, magnificent lagoon, and turquoise blue water brimming with colorful aquatic life.
So my 6 day journey took off on 2th Feb'18 from north eastern part of the country i.e. Guwahati, Assam. In a connecting flight stopping over at Kochi airport we reached Agatti airport. Since we had taken a package tour our transport, accommodation & destinations were pre decided. Mr Irshad Hussain form Lakshadweep Voyage is the key person to arrange everything for my tour. He is very sincere and dedicated in his work.
From Agatti we departed in a speed boat for Thinnakara Island. The tent houses standing in a row surrounded by blue water lagoon were really a mesmerizing view to watch. After the sunset they have arranged candle light dinner for guest. It was really a great feeling. I woke up early in order to view the sunrise and saw an enthralling sunrise with is orange-red reflection making the ocean look as if on fire. The increasing warmth of the sun in the background and some wonderful dry branches on the shore made for some amazing pictures. Walking on the white sand beaches of Lakshadweep and see them glimmer at sunrise feels like paradise. The scenic views were worth the trip to Lakshadweep islands. In the evening we went for a Kayak ride. The experience was breath taking. I saw turtles, colorful giant crabs, sea cucumber. After leaving Thinnakara we were on our second destination Kadmat Island. The more the hardship while traveling, the more beautiful the destination appears. Our speed boat ride from Thinnakara via Bangaram Island to Kadmat was really a remember-able experience. The first sight of Kadmat was breath taking; we approached the island just prior to sunset. Clear turquoise, rather almost green, waters calmly embraced the pure white sands. The rooms we stayed in at Kadmat Resort were spacious and clean and just about functional enough to force us to stay on the beach most of the time. We also opted for coral viewing through glass boat. The boat ride was fun and I got to see a lot of colourful & live corals.
After a fabulous stay at Kadmat Island, we left for Bangaram Island our last destination of the Lakshadweep itinerary. The entire resort staff bid adieu to the tourists and we got settled in the speed boat. Slowly and steadily the boat made it way from the shallow lagoon to deep blue sea for a wonderful three hour ride to reach Bangaram. We spent most of our time on the deck enjoying the fresh environment and sea. We were transferred to a small boat near Bangaram as the rest of the tourists were heading towards Agatti. We entered the shallow lagoon while moving towards Bangaram Island and were greeted by the beautiful marine life clearly visible from boat. We were overwhelmed by the beauty of the marine life and saw corals, colourful fishes, turtle, eels, and stingray fish roaming fearlessly in their habitat. Unimaginable beautiful lagoons, amazing marine life and closeness to the airport were some of the reason why we opted to stay at Bangaram Resort. The cottages are nice and spacious, perfectly in sync with the nature.The shorelines are spotless and its less swarmed and gives you a vibe of having a private beach. We travelled to Pairali, an island close to Bangaram, which was at that point of time uninhabited. It was unbelievably beautiful. Finally we started our back journey from Agatti to Bengaluru and then to Guwahati. The journey was really a very remember-able one for me and my wife. Mr Irshad Hussain is very much instrumental to make this trip a wonderful one. I must appreciate for Your efforts. Thanking You
Bhriguraj Borah North Guwahati, Kamrup Assam-781039